The following article from Reuters in December 2014 explains how Niche perfumes are making a threat to standard perfume makers.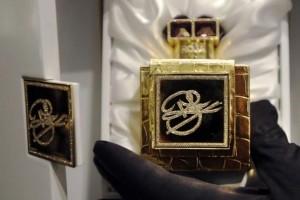 As the small niche brands start to take market share, the larger fragrance companies are all making their own exclusive lines: Guerlain, Chanel….etc. These lines are sold in select boutiques, with a starting price of around 200€. But beware, these brands are also looking out for new potential niche brands to buy up!
PIcture taken from  Reuters article, An employee poses with an exclusive single edition perfume by Roja Dove on sale for 75,000 pounds ($117,877) at the Salon de Parfums in Harrods, London, December 9, 2014.